This is a plane  that I cannot find in all of my extensive MARPLES catalogues!!
It was a tool that was designed to produce a spiral shaving , called a 'Spill' [as long in length as the wood from which it was worked] for helping to light fires or candles, before 'matches' were invented. The pictures below tell a thousand words: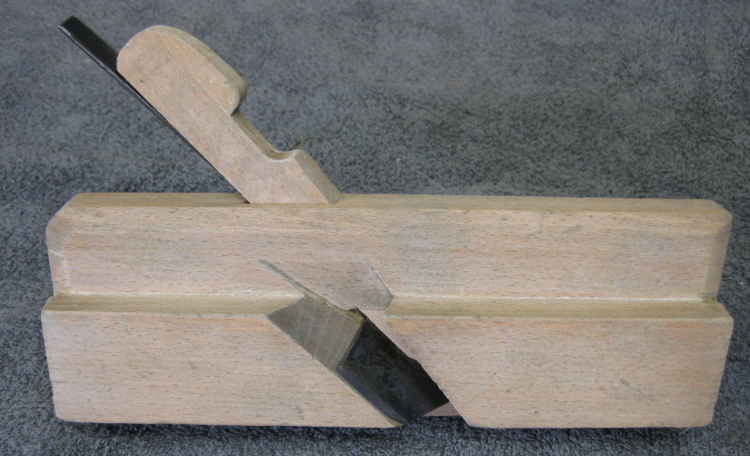 The plane was butted up to the side of the wood and the skew blade [set very fine] was used to produce a thin spiral shaving that could easily be lit [from another flame] and used to light further fires/Candles etc.
At this juncture I cannot surmise when the start and finish dates of production existed!!  But there are no listings in 1861, 1873, 1888 or 1897.
So this study is far from complete and I will continue to search for further information.